Invoicing built for ease, efficiency and elegance
Simplify collection with professional looking invoices that are supported by powerful global payments solution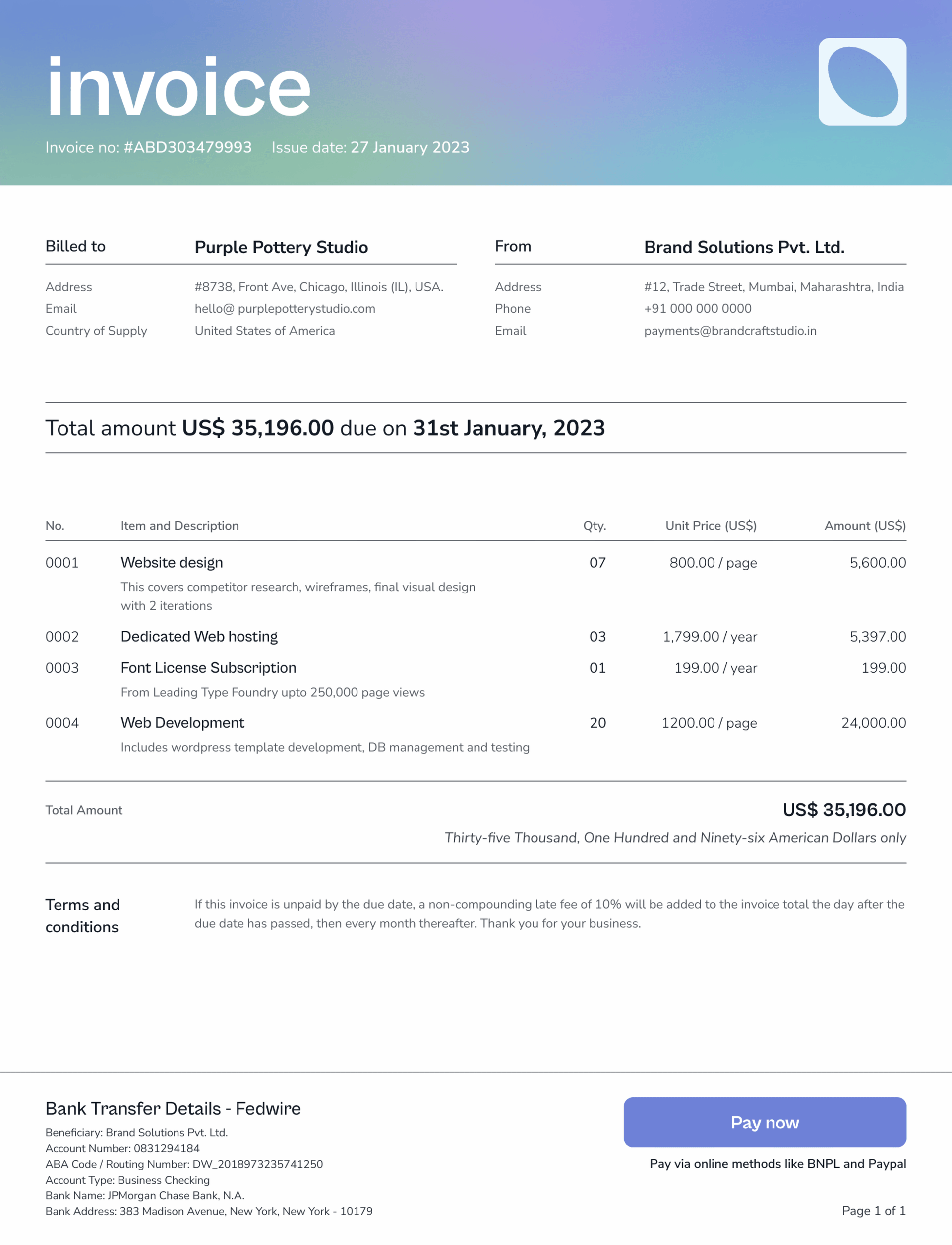 Why use Xflow Invoicing for your international payments?
Built-in global payments
Invoice should be more than a piece of paper. Payment options are automatically embeded on your Xflow invoice, which simplifies payments for you and your customers.
Bank Transfers
Bank transfer instructions are automatically added to your invoice which simplifies the payments workflow.
Online Checkout
Add a Pay button to your invoice which allows customers to pay with - PayPal, Net banking, Buy-Now-Pay-Later and more.
Professional-looking invoices made effortless and free
Why use make-shift tools like spreadsheet or outdated invoicing software to create your invoice? Create your invoices on a modern interface that allows you to visualise your invoice as you create one. It is absolutely free!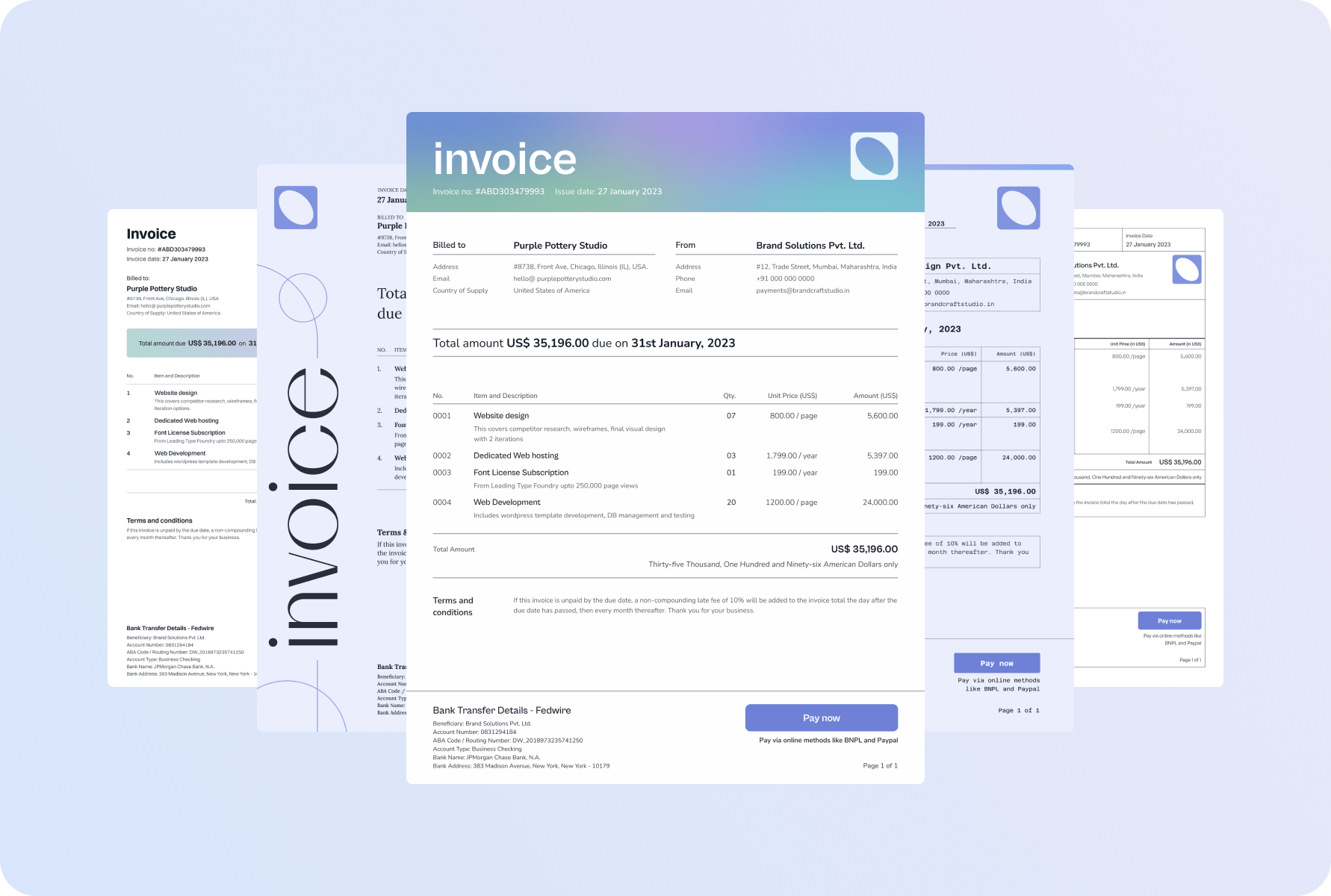 Invoices that reflect your brand
With Xflow's invoicing solution, you can create an invoice that truly reflects your brand and style. Choose from multiple elegant templates, and customise them with your logo, brand colours, and font. Research suggests that invoices that match your brand build trust and improve collection.
Track and manage overdue invoices
Keep track of your outstanding invoices, and effortlessly send reminders to your customers directly from Xflow Dashboard.